President Calvin Coolidge famously said, "the business of America is business."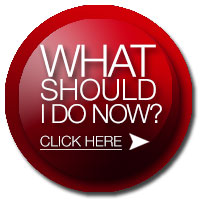 What was true in Coolidge's time is even truer today. Did you know that, according to the Small Business Administration, small businesses (defined as independent businesses with fewer than 500 employees):
Represent 99.7 percent of all employer firms.
Employ half of all private sector employees.
Pay 44 percent of total U.S. private payroll.
Generated 65 percent of net new jobs over the past 17 years.
Hire 43 percent of high tech workers ( scientists, engineers, computer programmers, and others).
Produce 13 times more patents per employee than large patenting firms.
And with those startling statistics comes a need for legal documents and legal protections: contracts, employment agreements, entity creation, buy/sell agreements, succession planning, asset protection, intellectual property protection, and on and on.
Naperville business attorney Mark C. Metzger has more than 26 years of experience in business law, representing large and small businesses alike. He spent the first years of his career as a business litigation attorney, essentially "blowing up" the contracts of his clients' adversaries. That is, he was hired to find weaknesses and loopholes in contracts and other business documents, exploit them, and win the case for his client. He now uses the knowledge gleaned from this experience to design entities, operational documents and exit strategies for business owners that are as "bullet-proof" as possible.
Like a prosecutor who becomes a defense attorney, or an IRS agent who becomes a tax advisor, it sure helps if you know how things work on the "other side."
Here's what you get when you hire Mark Metzger:
Responsiveness. Mr. Metzger is dedicated to providing the highest level of client service. He will return your call within 24 hours and you can even schedule consultations with Mr. Metzger on-line.
Membership privileges. As a valued client, you will have the opportunity to join the firm's Client Protection Program.  As a member, you will be provided with an embossed Members Card entitling you to an array of benefits. This includes Mark's private cell phone number; annual updates to your will or trust (if it is one we created); no charge for telephone conferences (excluding the creation and review of legal documents), flat fee for services such as keeping your books and minutes from meetings up-to-date; filing your annual report with the Secretary of State; and special invitation to all client events.
Flat fee billing for entity formation. Whether your business plan calls for an LLC, Corporation or other appropriate entity, Mark will evaluate what the creation and filing of the entity will cost, and quote you a fee in advance. No surprises, just solutions.
Complete spectrum of services. Mark has the experience and mastery of business law to help you at start-up, exit, and every stage in between. In addition, very few attorneys have experience in both litigation and transactions. Mark does, giving him a unique understanding of business law from both sides of the table, and the ability to help you with a lawsuit if necessary.